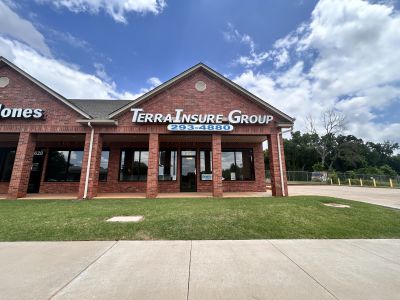 Terra Insure Group is an independent insurance agency which means we represent several carriers instead of a single, one-size fits all insurer. Because we are independent insurance agents, we have the ability to choose the best carrier & policy to fit your specific insurance needs. That is our value proposition to you, our client, we work WITH YOU to sell you ONLY WHAT YOU NEED. While our main goal is to educate and serve the community of Guthrie Oklahoma we have the ability to work with anyone in the states of Oklahoma & Arkansas.
With a combined 85+ years of insurance industry experience, we have the depth of knowledge to provide you only the coverage that you require. At Terra Insure Group, you get the best of both worlds. We are an "old-school" in-person agency where you can sit in front of actual agents and discuss your individual needs, yet we also utilize all available tools, such as EPayPolicy & Docusign, to do business virtually. However you are comfortable transacting insurance business, we can accomodate!
Your comfort & satisfaction is what we care about most at Terra Insure Group. Our individualized service approach for our insurance clients is what sets us apart from all the rest. Give us a call at 405-293-4880 or contact us through one of our quote forms, and we'll be happy to answer any of your insurance questions.