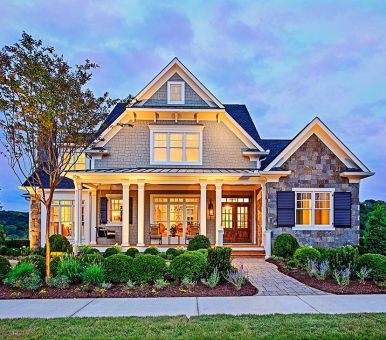 For the majority of us, our home is the largest purchase we will ever make and will represent the majority of our net worth. That's why you need an Oklahoma insurance agent that will find the right company & policy to protect your most valuable asset. At Terra Insure Group, we will seek the right fit for your needs while providing quality service and affordable pricing.
Homeowner policies will differ on where you live, the valuables in the home and which coverages you choose. A comprehensive plan can cover you financially if you have a loss due to fire, theft or other events, in addition to the event if someone is injured on your property.
At Terra Insure Group, we have the home insurance agents that can work with you to determine your insurance needs. We have access to many top rated companies to find you the best fit at a fair price. We can quickly compare rates to ensure you aren't paying more than you should.
Homeowners insurance policy coverages in Guthrie, Oklahoma
Coverage A: Dwelling Coverage - repairs or replaces your home if it's damaged or destroyed
Coverage B: Other Structures Coverage - repairs or replaces structures outside your home such as sheds, fences, pool equipment, etc
Coverage C: Personal Property Coverage - repairs or replaces the contents of your home if they are damaged or destroyed
Coverage D: Additional Living Expense Coverage - helps pay for your temporary living costs while your house is repaired or rebuilt
Coverage E: Liability Coverage - in case a suit is brought against you for bodily injuries or property damages arising from your negligence on your premises
There are additional coverage options that you many want to consider purchasing in addition to your standard homeowners policy. These may include a personal umbrella policy, flood insurance, earthquake coverage or scheduled jewelry, gun, antiques or collectibles insurance. Our agents at Terra Insure Group can help you understand your risks and help you evaluate whether you may need additional coverages in your Oklahoma home insurance plan.
Here are some additional lines of insurance that we service:
High Value Homes
Rental Dwelling
Vacation Homes
So, contact us today at 405-293-4880 to find out more about home insurance in Guthrie, Oklahoma including the Coyle-Langston, Crescent, Edmond, Mulhall-Orlando, and Perkins areas.